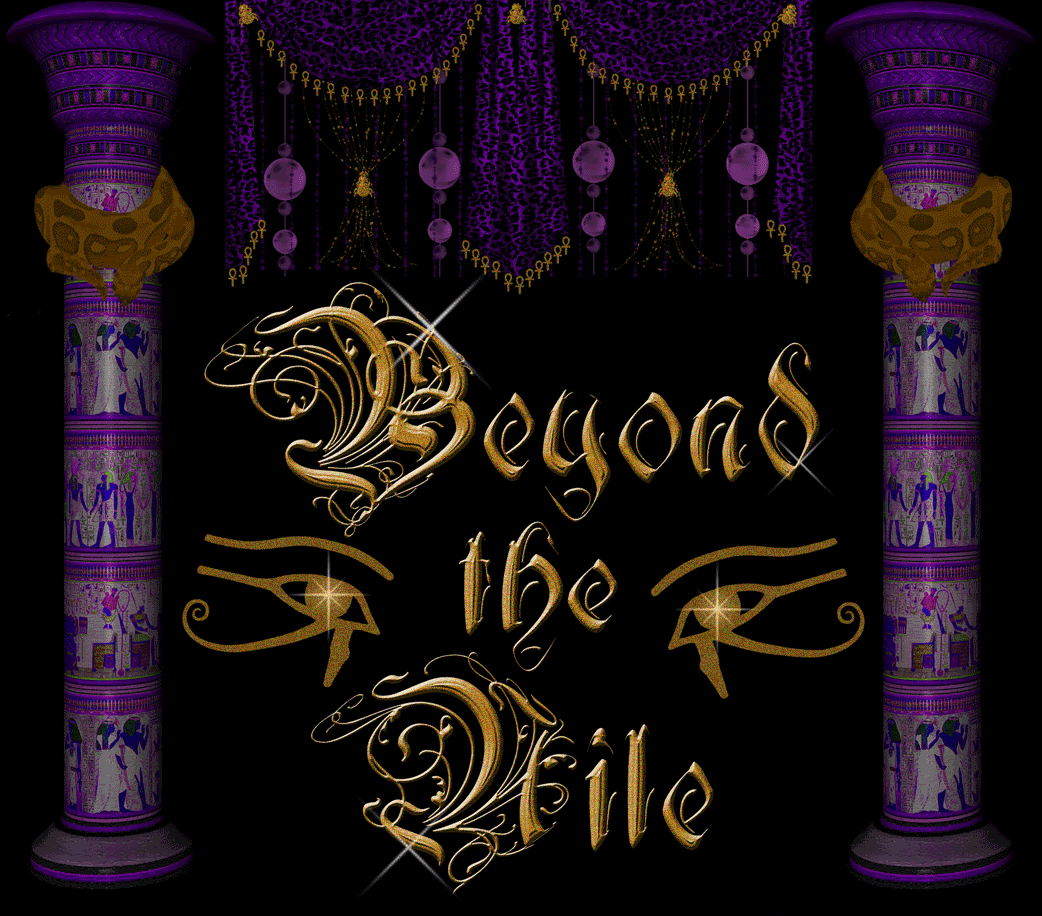 ...
My Banner
PS...this is a cat friendly site
Letters from
Cat divider from Wendy's Graphics
Animations from
Backgrounds from
Clock from
Temple from
I want to personally thank Jimmy Dunn for granting me permission to use the beautiful photo's from the Tour Egypt site.
All pictures, graphics, animations and backgrounds on this site are copyrighted. None of the animations, pictures or backgrounds are done by me. If you wish to use any of the images on this site you must gain permission from the manager and get the proper links to the sites that have contributed to Beyond the Nile. If you do not do so you are in direct infringement of copyright laws.